Illness / Contagious Infection

If your child is unwell, please keep them at home as infection can be spread rapidly. We reserve the right to ask you to take your child/ren home if we feel s/he is too unwell to be at the nursery.
Pease notify the nursery if you find your child/ren have any contagious infection and keep them at home for the recommended time.  A list of infection controls are included in the welcome pack.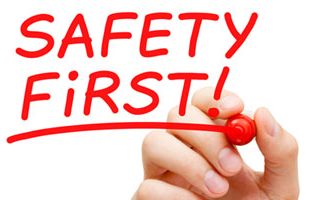 Exchange of Information

As of September 2020 all communication and daily records are updated via the Famly App. Once registered with us you will receive a login to download the app and fill in all relevant information.
Via the app you will be able to see all of your child/ren information, including activities, sleep patterns, eating habits toileting, play, achievements ect. However, a  verbal discussion at the beginning and end of each day is our most valuable way of sharing information. Staff are always happy to talk to you with any queries or concerns you may have.
Collection of Children

All children are to be collected by the parents/carers or nominated person known to PlayDays staff.
If at any time a child is to be collected by someone else, a password system can be used in extreme circumstances.
All children are to be collected at the agreed time. Should the child/ren not be collected PlayDays will make every effort of contacting the parents/carers or nominated person. In the event of these people being unavailable, the duty officer of the social services childcare team will be contacted. PlayDays Childcare operates a waiting charge fee of £15.00 per 30 mins for any collection after 6pm
Infection Control
Children who are unwell with an infectious disease should NOT be at nursery.
Once they are better they should return unless they pose a risk of infection to others.
Children should not return until the risk to others has passed.
This chart gives a clear guidance on the control of infectious disease within the setting:
| | | |
| --- | --- | --- |
| Name of Infection | Period to be kept at home | Comments |
| Diarrhoea | 48 hours clear of any diarrhoea | Symptoms can spread rapidly in a nursery setting |
| Vomiting | 48 hours clear of any vomiting | Symptoms can spread rapidly in a nursery setting |
| Conjunctivitis | Until treatment has started or child has visited a doctor | Symptoms can spread rapidly in a nursery setting |
| Head lice | Until treatment has started | Symptoms can spread rapidly in a nursery setting |
| Tonsillitis/ Ear Infection | Until treatment has started or child has visited a doctor | Child can appear fine but maybe off food, drinking more, pulling at ears and have a temperature |
| Chicken Pox | Until lesions are crusted over completely | Symptoms can spread rapidly in a nursery setting |
| Measles | Five days from the inset of the rash | Please see a doctor if your child has any rash on their bodies |
| Impetigo | Until lesions are crusted over completely or can be covered | Symptoms can spread rapidly in a nursery setting |
| German Measles | Five days from the inset of the rash | Most infectious before rash appears |
| Mumps | 5 days from the inset of the swollen glands | Please see a doctor |